All good things must come to an end, and now I am in a position where I feel like it's time to close the page on the previous year in cinema. Alright, that's a bit of a lie.
Many of you may know that Oscar nominations were just announced, but why deal with the stuffy Academy when we (remember, read this "we" as "me," my friends) have a list of the real Best Pictures right here at Processed Grass? We don't need some silly rule that says maybe there are 10 films worth recognizing except when there aren't, we'll give you ten. In fact, there are plenty more that deserve recognition! But I have to show some restraint people, life must be lived.
This goes beyond
performances
. This is not
a game
! Who will be left standing when
the music
stops? It's time to find out!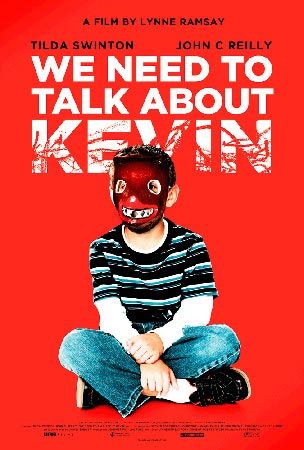 10.
We Need To Talk About Kevin
Lynne Ramsay's quasi-horror film caught me just as the year started winding down, and the chance to sit down with this chilling examination of a mother's fallout after horrible tragedy is as engaging as one of my favorite films all time form the same director,
Ratcatcher
. Anchored by Tilda Swinton firing, as usual, on all cylinders, the stunningly gorgeous cinematography in this movie and the haunting soundtrack will stick with me for years to come.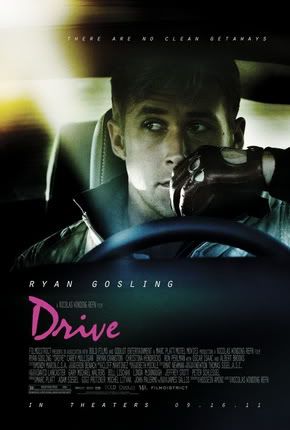 9.
Drive
Movies that ooze style the way the latest from Nicholas Winding Refn are rare finds, but the ones we have ought to be treasured and celebrated. Though
Drive
is perfectly serviceable as a fast paced, yet oddly quiet, action film, presenting it as such would be doing a great disservice to the film's wealth of subtext. It's more of a horrifying character study of a wandering, deranged man who is always dangerously close to snapping. More of a harrowing condemnation of real human beings's unbridled terror than a celebration of real heroes.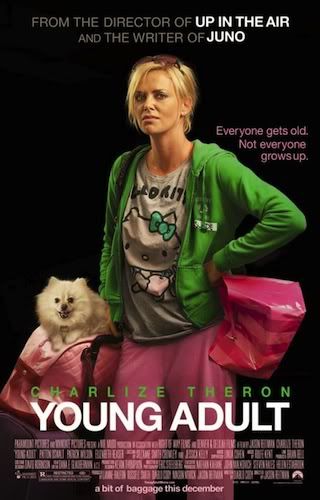 8.
Young Adult
The latest from overlooked auteur Jason Reitman seems to be the sob story of 2011 cinema: a highly accomplished character study that is witty, funny, and devastating all at once. Penned by Diablo Cody (meaning yes, this film re-teams the minds behind
Juno
, so feel free to insert misguided hate for a great film here, I guess), the dialogue fits perfectly within this universe when coming from Charlize Theron, Patton Oswalt, and other talents in the film. Between
Thank You For Smoking
,
Juno
, and
Up in the Air
Reitman has proven himself a master of fragile characters and subtly challenging traditional story telling codes in order to make increasingly heart wrenching and pointed examinations of American culture that contain more truth than I, being a part of all that he is critical of, would like to admit. At some point Reitman is going to make a film that is just a mass of sadness and harsh realities, but until then I'll continue taking top notch efforts from one of the nation's working directors. Don't be a part of the problem, go see this film immediately!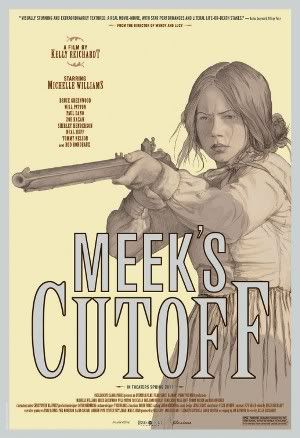 7.
Meek's Cutoff
Much like Ramsay, Reichardt is responsible for one of my most beloved films,
Wendy and Lucy
, so my excitement for her followup to that film was immense. In many regards this exasperating struggle for survival in 1800's Oregon is, as has quickly become a staple of this list, on the surface an incredibly simplistic film that almost masks the complexity beneath the surface. A meditation on faith, trust, and community, this exercise in hopelessness builds to a stunning conclusion that shifts the entirety of the film.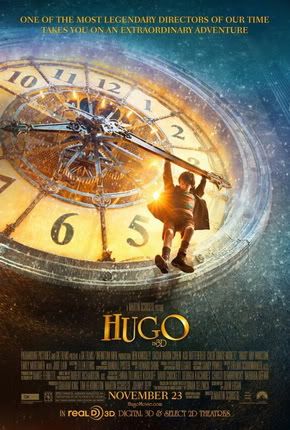 6.
Hugo
Though many have called Martin Scorsese's latest film a love letter to cinema in the way it plays to our
nostalgic impulses
, I feel that partially belittles the greater accomplishments. It's even easier to say that Scorsese is the first filmmaker working in the realm of fiction to justify the use of 3-D, assuming we concede that Cameron perfected the tech with
Avatar
but only had a mediocre story to tell, but even that doesn't completely highlight the way that Scorsese's latest film celebrates adventure and imagination.
Hugo
is a film that made me happy, delivered with the deft hand of a master filmmaker. Sometimes that's all you need.
5.
Uncle Boonmee Who Can Recall His Past Lives
The Cannes Palme d'Or winner of two years back finally hit US shores in 2011, and even though there's an apparent barrier to entry when it comes to grasping all of the Thai cultural intricacies (certainly I am no expert and it was intimidating to me), but there's plenty of decidedly universal qualities to engage with in what is a gripping character study. One of the year's most unique films that needs to be treasured.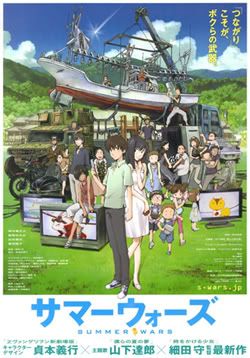 4.
Summer Wars
A carryover from last year's list, this beautiful animated film from Japan creates a lush digital world full of avatars and cyber warfare placed alongside a romance between two youths during, as the title may suggest, a summer. Though 2011 was not the best year for animated film (though
Rango
and
Winnie the Pooh
were notable standouts), I'm glad that
Summer Wars
remained a constant and hope that 2012 brings even more wonderful animation.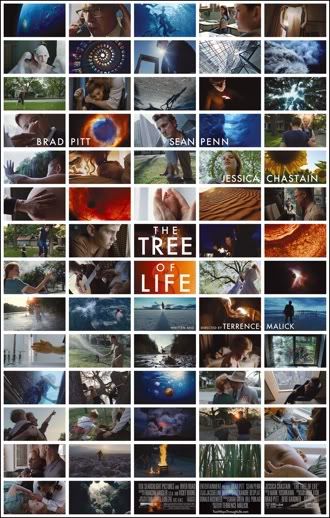 3.
The Tree Of Life
Terrence Malick's 2011 Cannes Palme d'Or winner, much like
Uncle Boonmee
, takes a very traditional cultural idea (1950's suburbia America to be exact) and uses this as a jumping off point with which he is able to engage in a process of the very machinations of the world that surrounds, and shapes one way or another, each human being. It's a film where life is celebrated, treasured, mourned, and processed with the weight of the universe, brought to life with Malick's sprawling vision. The small and the large are united in the glory of Malick's latest film.
2.
Somewhere
Another holdover from 2010, Sophia Coppola's tonal exercise is a film that I personally connected with on so many levels, to the point where it remains, by a wide margin, my most rewatched film in the past year. Each time I discover a new aspect about this film to love. Starting with the performance by Elle Fanning, to the magical montage set to The Strokes, and going far beyond the calculated pace through which each scene unfolds,
Somewhere
is an emotional, and more importantly a cinematic, triumph.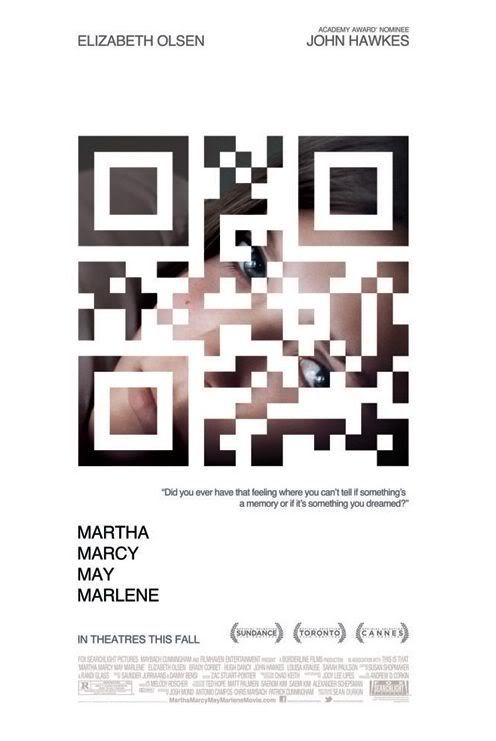 1.
Martha Marcy May Marlene
I find that many of my favorite films become so intimidating that I have trouble doing full on reviews of them because they easily devolve in to me gushing over all the aspects that a filmmaker gets 'right.' Naturally that makes this list the ideal place to sing the praises of Durkin's debut feature. The title suggests a clash of identity that is mirrored through the struggle of titular main character, played by Elizabeth Olsen in one of the year's
best performances
, and advanced by some of the year's best editing in order to create a sense of tension that recalls Gothic literary techniques that help define this quasi-horror film. I was reminded while watching this film how much I loved
A Turn Of The Screw
, and any film with that power is commendable. A promising start to what I can only hope is a bright future.
And with that, the book on 2011 closes. Until the Oscars drag me back in to this trench. I'll leave some rations behind, we'll be here again. Thanks for the year, 2011! I'll always remember you for what we had, and what could have been.
As a bonus, here's a rough outline of all the other films I watched from 2011 in a (mostly) definitive ranking order. As for where the distinction between the ones I enjoyed and didn't enjoy occurs though I shall leave that task up to you dear reader. Learn me inside out!
Martha Marcy May Marlene
Somewhere
The Tree Of Life
Summer Wars
Uncle Boonmee Who Can Recall His Past Lives
Hugo
Meek's Cutoff
Young Adult
Drive
We Need To Talk About Kevin
Melancholia
Shame

Rango

Take Shelter

Jane Eyre

Cedar Rapids

The Sunset Limited

Louis C.K.: Hilarious

Winnie the Pooh

Poetry

The Guard

Scre4m

We Bought A Zoo

Contagion

My Dog Tulip

X:Men – First Class

Rabbit Hole

Another Year

4.3.2.1

The Art Of Getting By

The Girl With The Dragon Tattoo

The Arbor

The Adventures of Tintin

A Very Harold and Kumar 3D Christmas

Justin Bieber: Never Say Never

Fred 2: Night of the Living Fred

Lady GaGa Live at Madison Square Garden

Paul

The Green Hornet

Lemonade Mouth

Your Highness

Transformers: Dark of the Moon

Harry Potter and the Deathly Hallows Part II

Super 8

iParty With Victorious

Thor

Batman: Year One

Hot Coffee

The Muppets

Immortals

Incendies

The Suite Life Movie

Diary of a Whimpy Kid: Roderick Rules

FISHTANK

Take Me Home Tonight

Best Player

Cars 2

Moneyball

30 Minutes or Less

I Love You, Phillip Morris

Fast Five

Bucky Larson: Born To Be A Star

The Artist

Horrible Bosses

Kung Fu Panda 2

The Hangover Part II
So now you have it, what do you think about the list? Can you totally not believe that (insert film here) is ranked so much lower than (insert film here)? Let me know it comments!
Rich
Comments are welcome and, for anyone with a literary mind, I encourage checking out my poetry blogfilled with all original works for your reading pleasure.
And if you want to know what I'm watching, listening to, playing , and reading you can follow my tumblr account!
© 2011 Richard James Thorne